Below are medals available to those who served:
These medals are available by application. Application forms are available to download.

The Australian Defence Medal

The Australian Defence Medal recognises Australian Defence Force personnel who served after 3 September 1945 and have completed either: an initial enlistment period, or four years of efficient service,whichever is the lesser.
Included are former Defence Force members who did not complete the qualifying period because they: died in service,were medically discharged and the impairment was compensable at the time of discharge, or left the service due to a Defence workplace policy of the time. (For example, in the past a woman was required to resign on marriage.) World War II veterans are not eligible for the Australian Defence Medal unless they were demobilised and then re-enlisted after 3 September 1945 in another scheme such as the British Commonwealth Occupation Forces and then met the above criteria. Click here to download and application form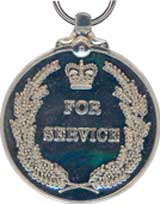 The Australian National Served Medal

The Anniversary of National Service 1951-1972 Medal (ANSM) was introduced in 2002 to recognise those who completed their obligation under the two National Service schemes that had operated in Australia between 1951 and 1972.
Eligibility for the medal is dependent upon a person's obligation to serve and upon this obligation being fulfilled under the National Service Act 1951 (As Amended), as it applied to the individual at the time of his service. Additionally, he must not have been discharged for disciplinary reasons. No women were conscripted under the National Service Act. Click here to download an application form.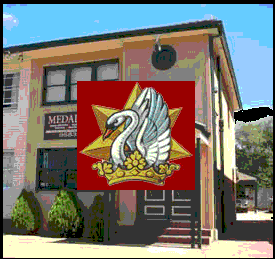 Advertisement
Mounting your medals can be a costly exercise. The Medal shop offers the best prices available and the highest quality workmanship.
You might also consder replicas of your awards. If you go overseas for an Anzac Day Ceremony, it would be a pity if your hard won awards were lost with your luggage and not able to be passed on to your children. The Medal shop can provide high quality replicas. enabling you to keep the originals in the safety they deserve. Click here to visit the Medal Shop website

Visit the Medal Shop at:
253 Rocky Point Road
Ramsgate NSW Australia 2217
Telephone: 61 (0)2 9583 1666
Please support the Medal Shop. The Medal Shop does not pay the webmaster for this advertisment. Warwick Cary, the owner, provides presentation material without cost to the RAAMC Association who allows doc to park this site on their hosting service free of charge.