Biography "Digger" James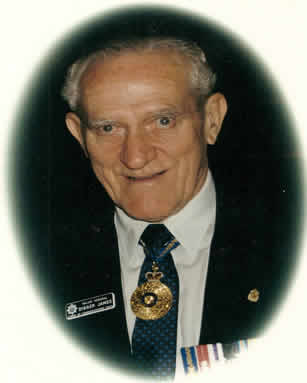 Major General W B Digger James
AC, AO(Mil), MBE, MC, MBBS, DTM&H,DPH, DIH,FRACS.
Born:
14 May 1930 Shepparton Victoria, Son of Thomas C James Orchardist. Education: Grahamvale State School, Shepparton High School, Royal Military College Duntroon 1948-1951, University of Sydney MBBS 1963, RAMC Millbank UK London DTM&H, DPH, London University DIH.1969/71. Elected FRACS 1981.
Military Service.
Graduate Royal Military College Duntroon 1951, Platoon Commander 1 RAR in the Korean War 1952 (seriously wounded in action, Immediate Award of Military Cross), 1954-6 Royal Australia armoured Corps, Adjutant Armoured School, then Adjutant 12th/16th Hunter River Lancers in Muswellbrook. (1957 Resigned to undertake medical studies Sydney University. Graduated 1964) Commissioned Captain Medical Officer Army, 2 Camp Hospital 1964-1966 Medical Officer, Duntroon Hospital 1966-68, Officer Commanding 8th Field Ambulance,& Senior Medical Officer 1st Australian Task force Vietnam War 1968/69 (Awarded MBE) Medical Officer, St John Ambulance in the Biafran War, NIGERIA 1971 (Awarded O StJ). Director of Medical Services Qld 1971-75, Director of Army Medical Services1975-81. Provided Field Hospital and medical support for Professor Fred Hallows Aboriginal Trachoma Programmes in Cental Australia 1976-7. Promoted Major General , Director General of Army Health Services 1981-85.(Awarded AO)
Employment:
Director Visy Industries Queensland since 1986.
Other Positions Held
National President: RSL 1993-97, (Awarded AC)
President: United Service Club Brisbane, Queensland 1990-92,
Delegate: Constitutional Convention 1998,
Chairman: Australian War Memorial Council 1999-2000, member1993 to 1999,
Appointed Delegate Constitutional Convention 2-13 Feb 1998,
Queensland Branch of the Australians for Constitutional Monarchy for the Referendum 1999, then again since 2004-,
Chairman of Committee for the National Reunion of Veterans of the Korean War – Brisbane 2003,
Council for the National Interest Queensland 2004-..
Member:
Queensland Institute for Medical Research Trust 1997-2004,
General Macarthur Trust Brisbane since 1995,
Committee of Inquiry into Defence and Defence Related Awards 1993-4.
Council for the Order of Australia, 2000-

Patron:

1st Battalion RAR since 1985,
Amputees & Families Support Group Qld since 1992. Korean, South East Asian, Vietnam Veterans Association, Ballina & Districts since 1997.
International Society Prosthetics & Orthotics since 1992.
Australian Light Horse Assn 2005.
Australian Family Association since 1996 Australian Flag Association Qld since 1995 Australian Constitution Monarchy since 1998.
Festival of Light since 2004.

Married: Barbara 1954 – 4 children 9 grandchildren.