From the Commanding Officer, Officers and Soldiers of 1HSB
On This Page:
1HSB Role - CO - RSM - Op SUMATRA ASSIST - Op PADANG ASSIST - Op VIC FIRE ASSIST - AACAP16 - RAAMC Conference



The 1st Health Support Battalion Flag.

1 HSB provides 3rd line combat health support to land based force elements during joint,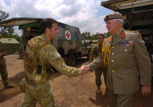 combined or inter-agency operations. 1HSB also provides 4th line health support to the Liverpool Military Area and wider NSW. 1HSB is at the forefront of the Australian Army's commitment to operations. 1HSB continues to provide combat health support to operations in diverse overseas environments, often at short notice. Our health specialists, soldiers, civilian and APS staffs also continue to meet the challenge at home in supporting Army, the wider ADF and the Government of Australia. 1HSB is located at Manunda Lines, Holsworthy Barracks in the Liverpool Military Area. Operational Support Company and elements of Clinical Support Company are located on the Holsworthy Barracks ringroad. 1 Health Support Battalion is at the forefront of the Australian Army's commitment to operations. 1HSB continues to provide combat health support to operations in diverse overseas environments, often at short notice. It has served with distiction on active service in East Timor and recently on Humanitarian Operations including on Operation SUMATRA ASSIST in Banda Aceh and in Sumatra on Operation SUMATRA ASSIST. The vampire traditon continues. Click here to learn more about 1HSB.

COMMANDING OFFICER 1ST HEALTH SUPPORT BATTALION
LIEUTENANT COLONEL L.E. SINCLAIR, RAAMC
Lieutenant Colonel Lachlan Sinclair is proud to have the honour and privilege of commanding the 1st Health Support Battalion in this, his first posting to the home of the Vampire. He was born and educated in Canberra. He joined the Army as a soldier in 1984 and initially served in Air Defence Artillery and later the Royal Australian Electrical and Mechanical Engineers as an aircraft instruments and electronics technician. He graduated from the Royal Military College Duntroon in 1993 into the Royal Australian Army Medical Corps.
His postings have included the 6th Brigade Administrative Support Battalion, Army Logistic Training Centre, Deployable Joint Force Headquarters, 2nd Health Support Battalion (2 HSB), Headquarters Joint Operations Command and two postings to Land Development Branch of Capability Development Group. Appointments in these units have included roles such as instructor, Operations Officer and command/OIC positions, including Officer Commanding Clinical Support Company at 2 HSB. Staff appointments have been in the development, personnel, logistics and health areas, both in operations and plans.
Lieutenant Colonel Sinclair's operational experience commenced in 1999 with deployment to the Multinational Force and Observers, Sinai as the Staff Officer Personnel and Postal. Two months after his return to Australia, he deployed to East Timor in Headquarters INTERFET as a logistics watchkeeper. Then in 2003, he deployed on OP HELPEM FREN in the Solomon Islands as Officer Commanding the 2nd Health Support Company. He then deployed to Dhanni, Pakistan as the Health Plans Officer/J5 on OP PAKISTAN ASSIST in late 2005. Most recently, he deployed to Sumatra, Indonesia on OP PADANG ASSIST in command of 1 HSB's response to the earthquake of 30 September 2009.
Notable highlights of his career include the work done with the initial development of the Joint Operational Logistic Tool Suite (JOLTS), working with JP 2060, the ADF's Deoployable Health Capability Project, including securing the portable ultrasound, the SIMMAN system and the Weatherhaven shelters. Most importantly, the opportunity to command Australian troops on operations twice has been a proud and a rare privilege.
Lieutenant Colonel Sinclair is a graduate of Australian Command and Staff College and holds a Bachelor of Management and Professional Studies. He is married to Viv, an Occupational Therapist, and has a young daughter, Bronte, and son, Gabe. His leisure interests include computing, he is a Mac convert, mountain bike riding and recently learning the finer frustrations of golf. He also enjoys following Formula 1 motorsport, has a keen interest in Middle East history and politics, and is a firm believer in mentoring.

WARRANT OFFICER CLASS ONE
KYM CHIESA, CSM
REGIMENTAL SERGEANT MAJOR
ROYAL AUSTRALIAN ARMY DENTAL CORPS
and
1st HEALTH SUPPORT BATTALION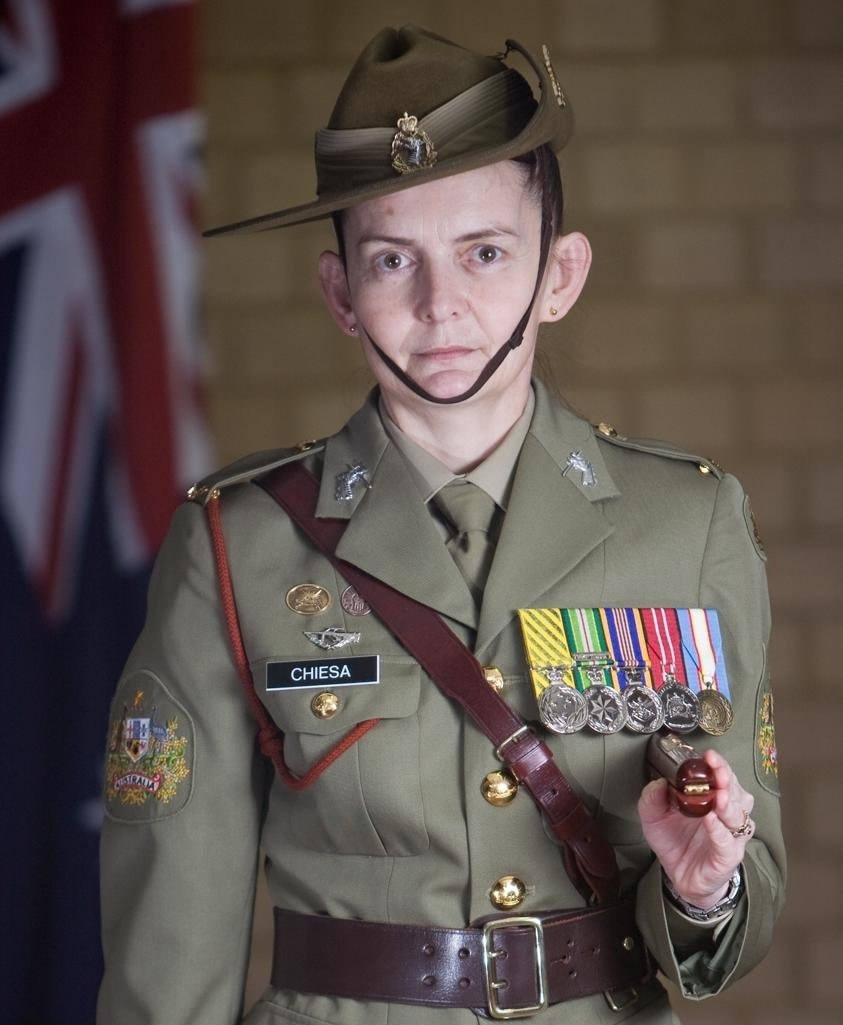 Warrant Officer Class One Kym Chiesa, CSM was born in Brisbane in 1961. WO1 Chiesa enlisted into the Army on 6th February 1990. After completing basic training WO1 Chiesa was selected for entry to the Royal Australian Army Dental Corps.
Upon completion of her Initial Employment Training as a Dental Assistant, WO1 Chiesa was posted to 9 Dental Unit in Brisbane, then to 8 Dental Unit in Melbourne where she was promoted to Lance Corporal. In 1992, WO1 Chiesa was posted to the Soldier Career Management Agency in Melbourne and promoted to Corporal. In 1994, WO1 Chiesa was then posted to the Australian Defence Force Recruiting Unit-Brisbane as a Career Advisor then posted back to trade as the Corporal Dental Assistant position at the South Queensland Logistic Group were she was awarded the Soldiers Medallion for exemplary service.
In 1998, WO1 Chiesa was posted to Area Health Services-South Australia on promotion to Sergeant to initiate the concept of Army Individual Readiness Notice dental treatment for Army Reserve members in the Central Region, a role that saw her awarded the Chief of Army Commendation. In the latter half of 1999, WO1 Chiesa was posted as the Dental Supervisor to the 1st Combat Service Support Battalion in Darwin were WO1 Chiesa deployed on Operation TANAGER. In 2002, WO1 Chiesa was posted to the Joint Operations Intelligence Centre Australia, WO1 Chiesa found this posting to be extremely rewarding. Whilst performing this role WO1 Chiesa was awarded the Conspicuous Service Medal.
In 2007, WO1 Chiesa found herself posted back to the 1st Combat Service Support Battalion. During this time WO1 Chiesa fulfilled the role of the Company Sergeant Major of Health Coy, as well as still having oversight as the Dental Manager within Dental Platoon. In 2008, WO1 Chiesa was promoted and posted as the National Army Individual Readiness Notice Dental Coordinator and the Corps Warrant Officer at the Randwick Health Centre.
In November 2008, WO1 Chiesa was appointed as the Regimental Sergeant Major for the Royal Australian Army Dental Corps.
WO1 Chiesa will take up her appointment as the Regimental Sergeant Major of the 1st Health Support Battalion in January 2010 WO1 Chiesa is the proud recipient of the Soldiers Medallion for Exemplary Service, a Brigade Commanders Commendation, the Chief of Army Commendation, the Conspicuous Service Medal, the Australian Active Service Medal, the Defence Long Service Medal, the Australian Defence Medal and the United Nations Transitional Administration in East Timor Medal.
WO1 Chiesa is married to Stephen, and has one daughter; Bianca. WO1 Chiesa prefers to be known as Chez rather than Kym, and is very passionate about all things related to Army. She is a keen traveller whom likes the not so normal tourist destinations and any outdoor activity that provides a physical challenge, is never far from her mind.

Operation SUMATRA ASSIST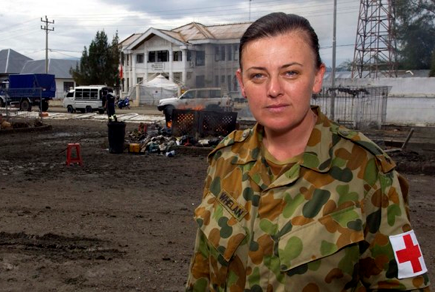 LTCOL Georgeina Whelan, Commanding Officer of the Australian Army's 1st Health Support Battalion, at the Anzac Field Hospital, Banda Aceh, of which she is also the Commanding Officer.
(Now Colonel Health Forces Command)


Following both the 2004 Boxing Day Tsunami and the March earthquake, the Department of Defence proved to be an important part of the Australian Government's national humanitarian relief effort to Indonesia.
Defence's support for the tsunami relief effort was known as OPERATION SUMATRA ASSIST.

Defence's support for the earthquake relief effort was known as OPERATION SUMATRA ASSIST PHASE TWO.

Sadly, nine ADF members lost their lives in a tragic helicopter accident on the 2nd of April 2005 during Operation Sumatra assist Phase Two. To learn more about Operation SUMATRA ASSIST Click Here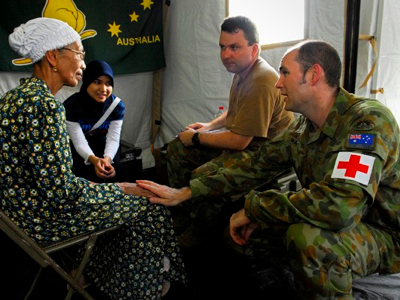 Australian Army specialist doctor, Lieutenant Colonel David Ward, gives medical advice to a local in the Australian Defence Force Primary Health Care Facility in Sungai Gerringging.

1st Health Support Battalion established a medical facility in Sungai Geringging village, 75 kilometres northwest of Padang, on request of the Indonesian authorities, to provide health support in the outlying region. The facility provided general and emergency health care and environmental health support from a team consisting of doctors, nurses and environmental health officers. Operation Padang Assist commenced on 02 Oct 09 after the Indonesian Government accepted an offer of emergency assistance from Australia following two large earthquakes near the Indonesian Island of Sumatra. The ADF Joint Task Force 629 (JTF629) was established, and is working closely with Indonesian authorities, the Department of Foreign Affairs, AusAID and other agencies, to ensure the emergency relief support is delivered to where it is needed most. To learn more about Operation PADANG ASSIST Click Here.
Click here to view almost 2000 images from Operation PADANG ASSIST Gallery.

Tribute to 1st Health Support Battalion Operation PADANG ASSIST


Operation PADANG ASSIST Defence Video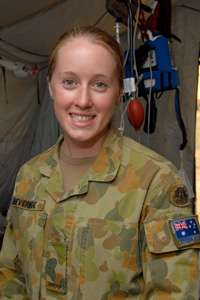 Private Katherine Beveridge from 1 Health Support Battalion in Sydney providing support to the Community Service Hub in Kinglake, Victoria During Operation VIC FIRE ASSIST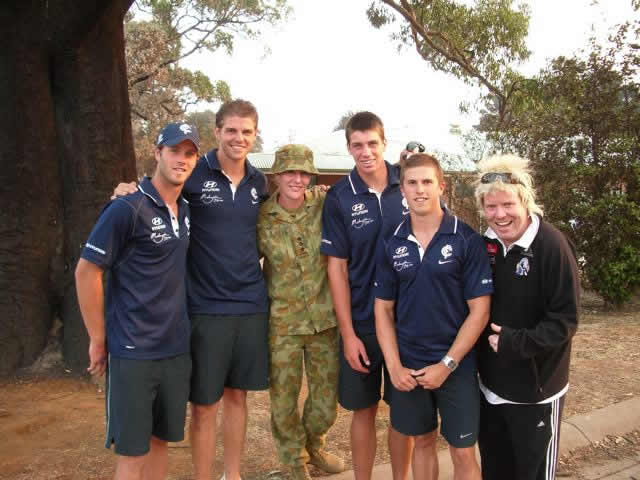 1 HSB's Operations Officer CAPT Sara Molloy with some Friendly Carlton Footballers during a break whilst on Operation VIC FIRE ASSIST
Click Here to learn about Operation VIC FIRE ASSIST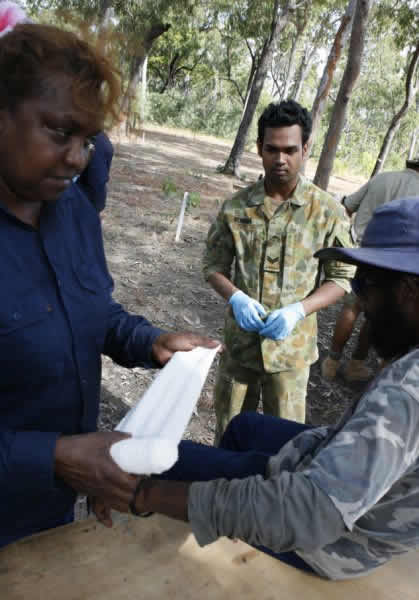 Health Team from 1 HSB deployed to Mapoon to provide health care to the 17 CONST SQN and health promotion to the community.
Click here to view more AACAP16 photos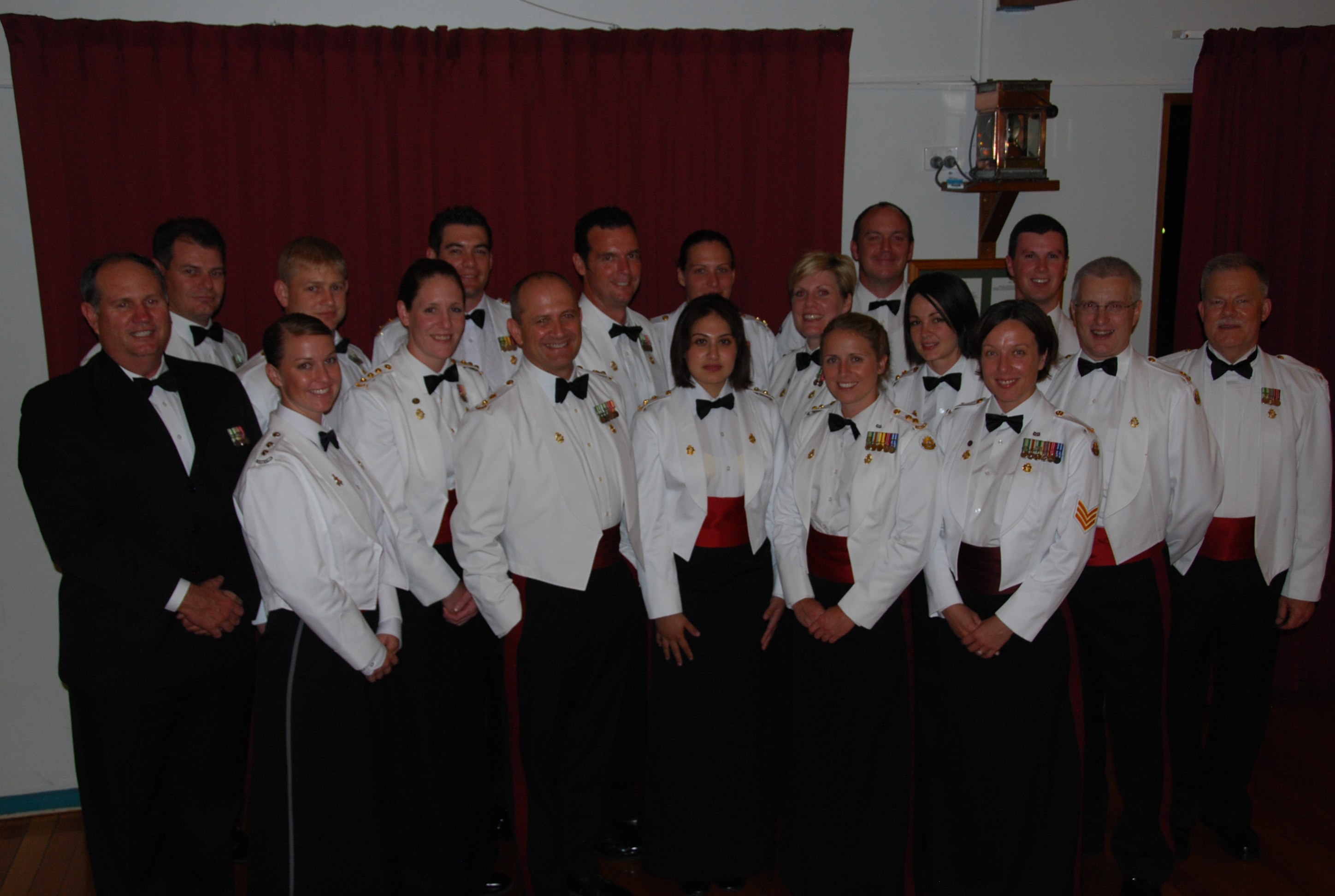 Officers and Senior NCOs at the RAAMC Conference 2009