Home | News | Battalion | Platoons | ICB | ACB | Medals | Holsworthy | Nostalgia
Gallery | Guest Book | Blog | Links


Highway Of Fallen Heros (Canada)


60th Anniversary of the Royal Australian Regiment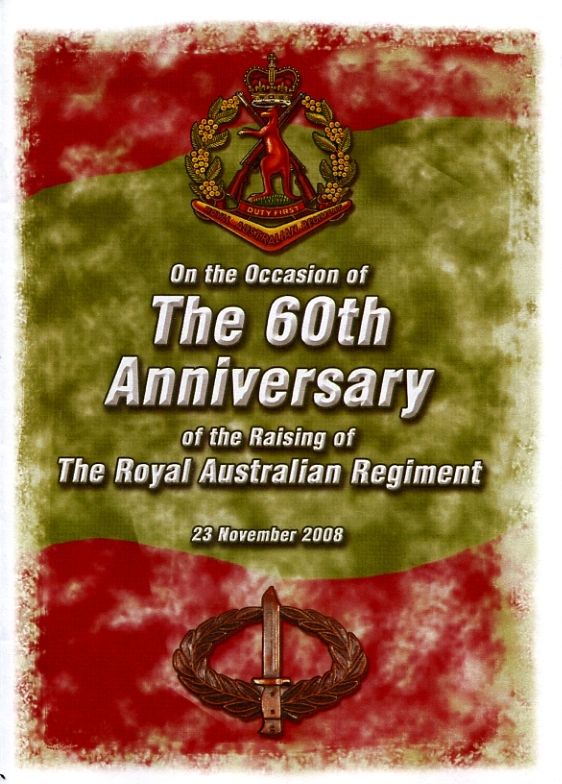 Click here to review photos of the 60th Anniversary of the Royal Australian Regiment conducted at Victoria Barracks. Reviewing Officer: Governor-General Her Excellency - Ms Quentin Bryce AC Principal Guest Chief of Army - LTGEN KJ Gillespie AO DSC CSM Host Officer: MAJGEN BW Howard AO MC ESM Regimental Colonel - BRIG MD Bornholt AM Parade Commander: LTCOL AJ Egan Regimental Adjutant: CAPT RL Spackman Regimental Sergeant Major: WO1 KM Ryan OAM Royal Guard provided by 3 RAR Photographs by Maj Ben Morris, RFD (Retd) ex-5 RAR, 2 RAR, 1 RAR.
Lt Michael Fussell Memorial Service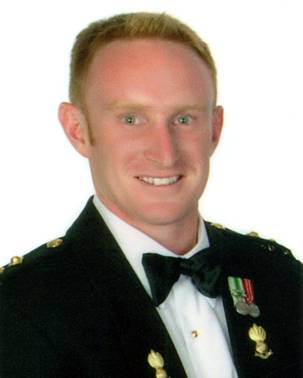 Family, friends and colleagues gathered together at Holsworthy Barracks today, to pay their respects to Lieutenant Michael Fussell, who lost his life to an Improvised Explosive Device in Afghanistan on the 27th November 2008.
Family and fellow Officers spoke to the gathering and reflected on the young Lieutenants career with the Army, in particular his service with the Royal Regiment Australian Artillery and 4th Battalion, Royal Australian Regiment (Commando) (4RAR).
A Catafalque party took position around 4 RAR's memorial, known as "the Rock", before Lieutenant Fussell's name was unveiled, and officially added him to the list recognizing those members of the battalion, who had made the supreme sacrifice in battle.
The service was concluded with the sounding of the Last Post, before the family was presented with the Australian Flag that draped the young Officer's casket on the trip back to Australia, and a slouch hat, the eternal symbol of the Australian soldier.

Ramp Ceremony (requies FlashPlayer download)
View the above movie in QuickTime

For the attention of all 4 RAR Association Members and other members of the Regiment,




Message From Alan Sara's Daughter Nicole Thompson


Hi,
My name is Nicole Thompson. I am Alan Sara's daughter. As you shared on your news page, Dad passed away recently. He wouldn't speak about his experiences in Vietnam to Mum, myself or my brother Adam and we would really like to get in contact with anyone served with him to hear any stories they would like to share with us about Dad and his time in Vietnam.

Thanks
Nicole
Email Nicole

WEBMASTERS NOTE: Al Sara passed away on 12 September 2008 from pancreatic cancer.

Message From LTCOL Shane Gabriel - CO 7 RAR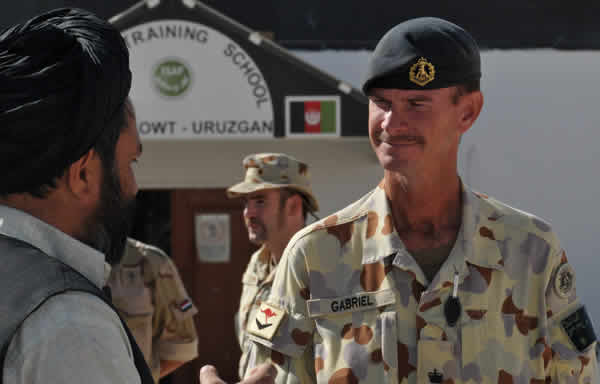 I think the site is brilliant and want to thank you for featuring the 2007 Battalion journal that I trust was of interest to your members. Please drop me a line when you get the chance as I would like to establish a good link between the D/7 RAR veterans and the current day 7 RAR.

Lieutenant Colonel Shane Gabriel welcomes local
Afghan official to a 'shura' - a meeting held to
determine the needs of the local region.
(Courtesy of ADF News)

REUNION 2008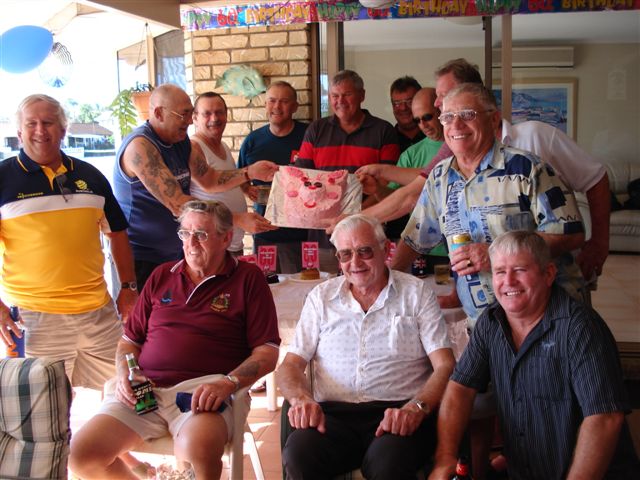 The Delta Company Boy with the "Big Fella" at Bluey Rogers Home

The venue for the annual D Coy Usual Suspects get together this year was the Gold Coast & what a roll up we had.It was spread over about 5 days to incorporate Anzac Day & also the fact that a good number of us had just celebrated our 60th birthdays.Our thanks to our hosts Bluey & Colleen Rodgers & Norm & Jean Wallace who not only provided their places as venues for different functions,but also for accommodating a fair whack of us as well.Thanks also to the Burleigh Heads RSL for a wonderful show after the march,& also the Bowls Club for a great breakfast after the Dawn Service.I hope I don't miss anybody but as well as those mentioned above those in attendance were Jim &Jan Hardie,Bluey & Annie Millett,Rob & Kerry Wilson,Stumpy & Marg Greenough,Freddy Cowan,Geoff Askew,Doc Straskye,Danny Grey,Bazza Lamont,Ron & Vanessa Brias,Leigh & Vicki Christie, Kev & Pam Pattle,Sir Alan & Lady Stella Wendell,Griffo & Joan Griffiths.Also special surprise visitors, who we hadn't seen since 1970, were our Coy Sgt cook Kev Claydon with his lovely wife Cath & our CSM Ron"Lofty" Farley.Both these blokes are in fine shape & had no trouble keeping up with us "young"fellas when it came to a drink. Griffo