The 1st Australian Field Hospital ( 1 AFH) history began in the early stages of Australia's involvement in the Vietnam conflict. The Australian Force Vietnam deployed a restricted field ambulance at Vung Tau comprising approximately 100 personnel. This constituted half a stretcher-bearer company plus a fifty-bed ward. The unit, made up of regular and conscripted soldiers, was named the 2nd Field Ambulance (2 Fd Amb). The facility was later occupied by the 8th Field Ambulance (8 Fd Amb) that was located in two discreet areas; the hospital element at Vung Tau and a forward evacuation company at Nui Dat, a further 20 miles inland.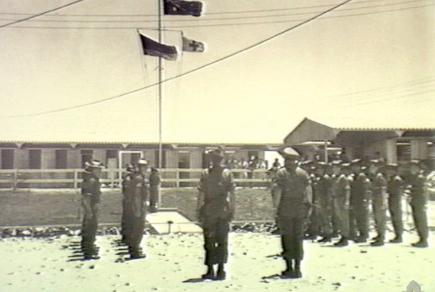 8 Field Ambulance Handover Parade to 1st Australian Field Hospital
As Australian involvement in Vietnam grew so did the medical services provided. On the 1st April 1968 the 1` AFH was raised. 1 AFH took over from 8 Fd Amb at Vung Tau. 1 AFH consisted of 106 beds plus a surgical and a medical ward of 50 beds each and a 6 bed ICU with Triage and Operating Theatres, Pathology, X-ray, Dental, Pharmacy, RAP,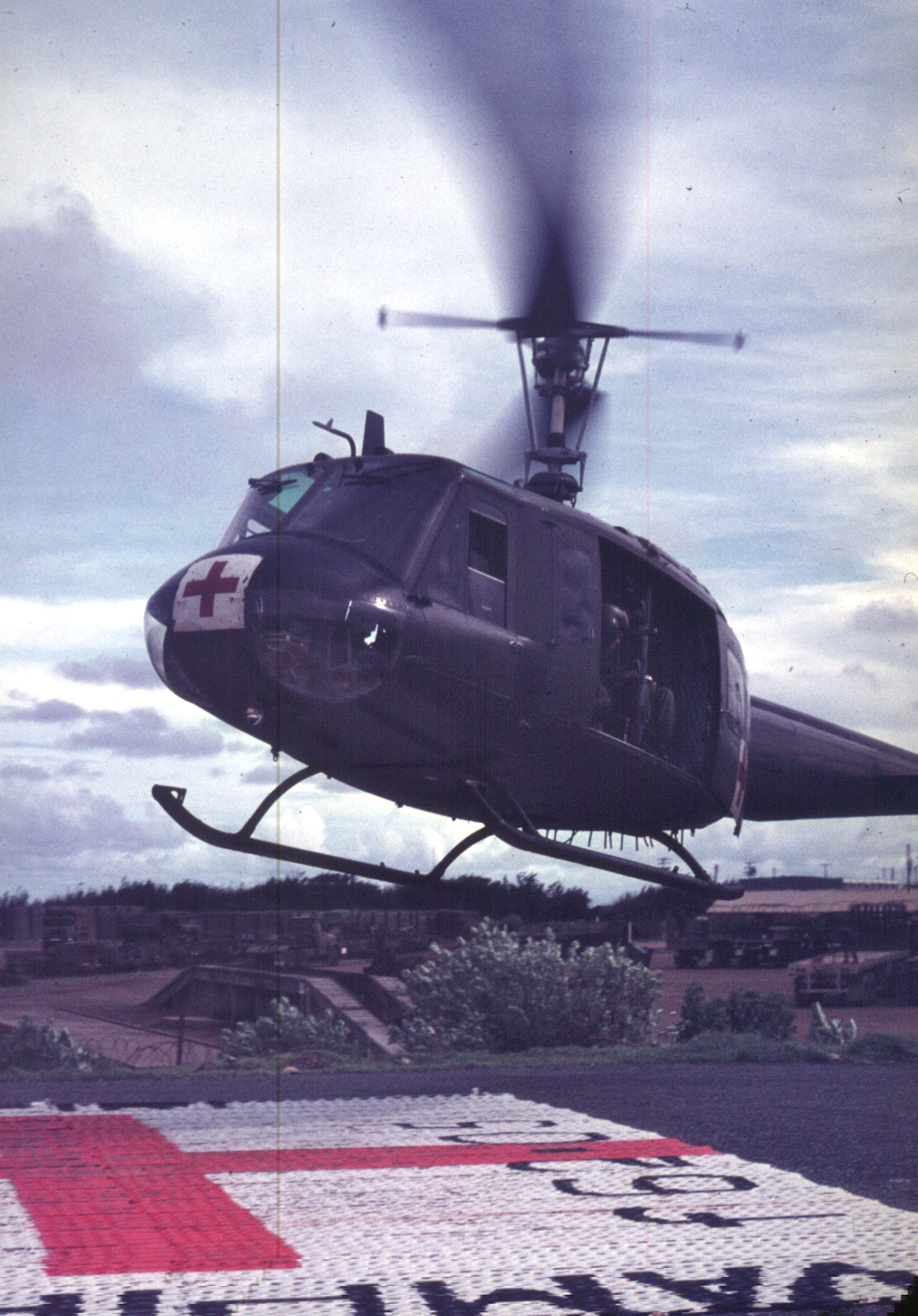 Physiotherapy and Psychiatry. 1 AFH was supported by a Q Store, Orderly Room, Messes and accommodation; all these elements essential to running a field hospital. Citizen Military Force (CMF) medical specialists from Army, Navy and RAAF Reserves and Civilian Specialists maintained the surgical capability. Most did three-month tours of duty. Regimental Medical Officers (RMOs) came mainly from the Australian Regular Army (ARA), supplemented by CMF medical officers on full time duty. Also attached were the 33rd Dental Unit, 1st Field Medical and Dental Stores, 1st Field Hygiene Company, Chaplains and Australian Red Cross representatives.

Medical services provided by 1 AFH were of such a high standard that they achieved a survival rate of approximately 99% for patients who reached the facility. This success rate still stands as a truly remarkable achievement. Wounded soldiers received emergency treatment at 1 AFH, usually within thirty minutes of wounding or injury. MEDEVAC helicopters, operating with air superiority, made it possible to reach the wounded and evacuate them directly to the surgical facility. Australia deployed nearly 60,000 military personnel to Vietnam and suffered over 500 deaths and approximately 3,000 casualties.
On the 7th November 1971, the Australian combat role in the Vietnam conflict ended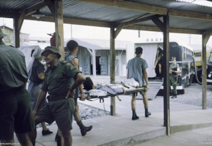 when the 4th Battalion Royal Australian Regiment completed its withdrawal from Nui Dat. On return to Australia in December 1971, 1 AFH relocated to Manunda Lines, Ingleburn NSW and the unit was re-designated as 1st Field Hospital and operated as a closed hospital facility except when deployed from Ingleburn.
Call sign "VAMPIRE" was allocated to the unit at Vung Tau. All Australian medical units – 2nd Field Ambulance, 8th Field Ambulance and 1st Australian Field Hospital, used this call sign. The design of the bat logo in use today by the 1st Heath Support Battalion was as a result of a competition conducted in 1st Field Hospital in 1978. Subsequently, 1st Field

Hospital moved to take over the facility previously administered as a static Australian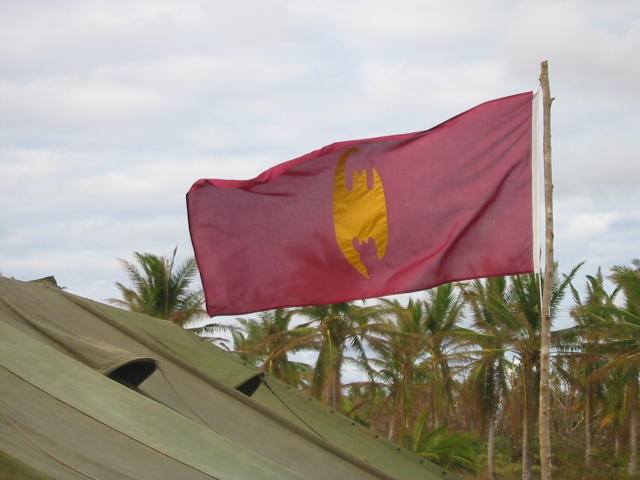 Support Area hospital by the 2nd Military Hospital and 1st Field Hospital accepted the dual role of operating in static and deployable modes. In December 1995, 1st Field Hospital closed its doors at Ingleburn for the last time since returning from Vietnam in 1971. In January 1996, 1st Field Hospital opened in a purpose built facility at Holsworthy Barracks. On the 16th August 2000, 1st Field Hospital underwent another name change and was renamed the 1st Health Support Battalion. The 1st Health Support Battalion continues to evolve as a rapidly deployable medical facility able to support any contingency requested by the Australian Defence Force. Notable recent Operational deployments of the 1st Health Support Battalion has been Operation SUMATRA ASSIST and Operation PADANG ASSIST.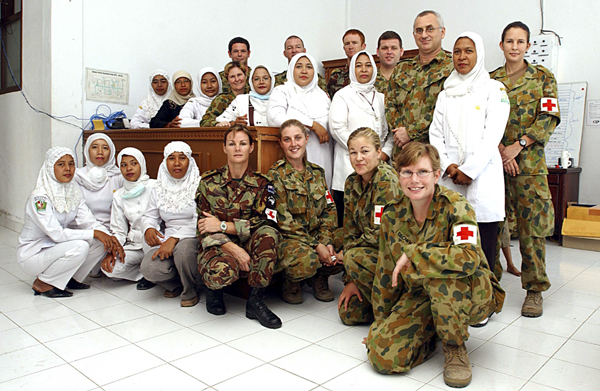 The Units History was forged in Vietnam but the traditon continues
(Pictured) Members of 1st Health Support Battalion in Operation SUMATRA ASSIST in Banda Aceh