Australian Gallantry and Distinguished Service Awards
A range of awards to recognise gallantry and distinguished service was introduced to the Australian system to replace Imperial awards in 1991. The only award retained from the Imperial system is the Victoria Cross, which was renamed Victoria Cross for Australia.
The key differences between the Australian awards and those of the Imperial system are that the awards are applied to all the Services, and that the level of the award is not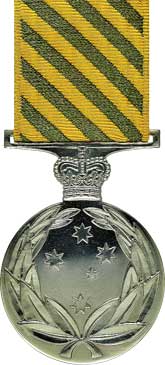 restricted by rank but is determined by the quality of the action or service.
A further difference is the establishment of unit awards for gallantry and distinguished service, which were not previously available under the Imperial system.
Conspicuous Service Awards and Nursing Service Cross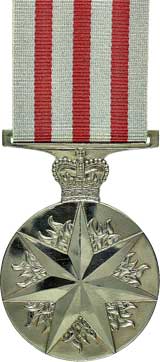 It was recognised that there was a need to have a series of awards to acknowledge outstanding achievement and performance of duty in non-warlike circumstances. There had been no option for such recognition other than using awards within the Order of Australia.
The Conspicuous Service Cross (CSC) and Conspicuous Service Medal (CSM) were introduced in 1989.
The award of the CSC and CSM is not restricted by rank, with all ranks having access to both awards.
Similarly, with the ceasing of the Imperial system there was no award to provide specific recognition for the outstanding performance of nursing duties. This had previously been recognised by the two grades of the Royal Red Cross. The Nursing Service Cross (NSC) was introduced in 1989 to provide an Australian award to recognise outstanding devotion to duty in the field of military nursing by Australian nursing personnel in both operational and non-operational service.