The Army School of Health
Latchford Barracks
Bandiana

Health Service Wing named after MAJGEN Sir Frank Kinsley Norris
The Army School of Health is a diverse training organisation delivering health training for Army and Defence, as well as military and physical training to support the Army Logistic Training Centre (ALTC). It also conducts career promotions for its graduates. The Army School of Health has world class facilities, particularly with training simulation.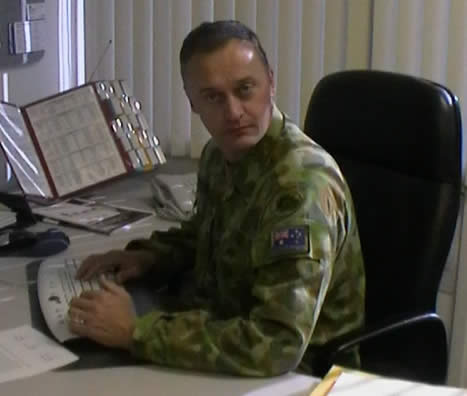 WO1 Angel De Santa-Ana RAAMC and Army School of Health
Regimental Sergeant Major.
Health Services Wing, Bonegilla
Health services Wing delivers trade promotional and professional training for Army and RAAF Medical Assistants, Preventive Medicine personnel, as well as advanced training for Tri-Service Medical and Nursing Officers. Lessons are delivered by both Defence and contracted staff. The Wing also coordinates specialist training in Nuclear Biological Chemical Defence medicine and pathology.
Latchford Company Bonegilla
Latchford Company is responsible for the reception, administration and military training for soldiers arriving at ALTC prior to the commencement of initial employment training. Elands River Platoon (ERP) performs the duties of the ALTC holding platoon administering soldiers and airmen and women prior to beginning of their trade courses. The All Corps Soldier Training Platoon coordinates and conducts military training for the ERP and other ALTC Schools, whilst the Physical Training (PT) Platoon strives to develop the trainees' fitness standards and assist with ALTC adventure training.

Basic Medical Assistant Course

Casualty Recovery and Accident First Aid Training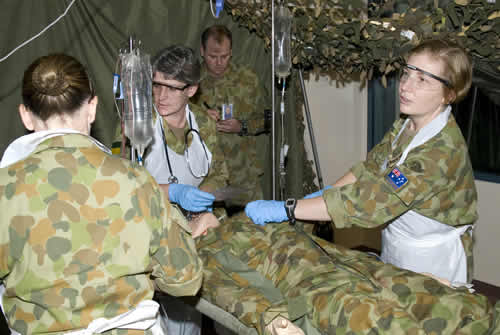 Field Resuscitation Training
Click on image to view entire album.