RAAMC Association Gallery

Welcome to the RAAMC Gallery. All photos containined in this gallery are copyright. Permission to download any photo in this gallery for commercial must be obtained in writing from the RAAMC Association Incorporated or the owner of the photo album.

UNTAC RAAMC Treatment Section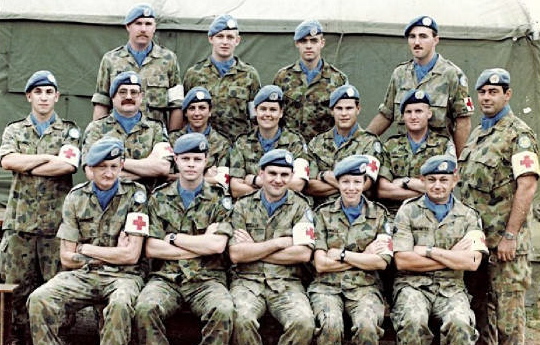 3rd Row (L) To (R) Stephen "Otto" Davies, Anthony "Clarkie" Clark, Glen James, Glen "Muzza" Murray
2nd Row Tim Frolich, Tom Travers, Chris Musimetchi, Kelly Kendrick, Rob DeVries, Nick Hannay, Buck Rogers.
Front Row Speed McAndrew, Cameron Montieth, Peter Roessler, Anne Blundell (NSC), Tony Barnett.